Business English TRAINING courses
We provide in-person and virtual business English courses, training, classes in addition to Spanish classes, training and courses to companies and corporations in many major markets in Texas such as Houston, Austin, San Antonio and Dallas as well as locations around the USA such as Oregon, New Jersey, Washington and Tennessee to name a few.  A unique specialization we have developed over the last ten years is our workplace English language (ESL) training courses for manufacturing, production and plant work environments.  Our workplace English language learning program provides on-site (in-person) English classes specifically adapted for blue collar laborers such as machine and equipment operators, technicians, warehouse workers, manual labor personnel, farm laborers, hotel staff, maintenance crews and other vocational type workers.  We continue to offer our foundational group and individual business English courses and classes for expats working in the US in white collar positions such as sales, finance, management and engineering.  Over the course of nearly twenty years, we have developed a business English course approach that consistently delivers successful outcomes for a broad range of corporate clientele such as Fortune 100 tech companies, aerospace industry suppliers and some of the largest international oil and gas corporations.
Business English
On-site English courses for corporate expat employees.
Workplace English
On-site English courses for blue collar vocational workers.
Business Spanish
On-site Spanish courses for corporate employees.
Frequently Asked Questions
Yes.  We offer online business English training courses and classes via various virtual meeting platforms such as Zoom, Google Hangout, and Microsoft Teams.
On a case by case basis, we have and can offer programs in other languages. Please contact us and let us know about your situation and we will consider whether or not we can meet your needs to the high standards we have for delivering our services to our clients. The biggest concern we have is our ability to identify and work with highly qualified language teaching professionals for a targeted language. Finding a native speaker of a foreign language (other than Spanish) who  also has valid experience teaching their language can present a considerable challenge in certain markets.
Although we have organized ESL programs for children with private schools since our founding, we have decided to discontinue promoting ESL programs for children as a regular part of our services. We will continue to work with children on a case-by-case basis. If you are in the Houston area, we do have a partnership with a local private school there that accepts international students and offers I-20s. If interested, please contact us for more information.
Some of our higher profile national and multinational clients we have been delivering on-site language programs to: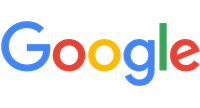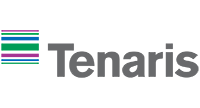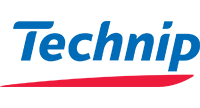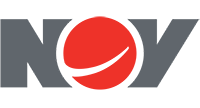 "Above all, Chris and Phillip, our instructor, provided an invaluable tool for our crew when dealing with our clientele – the confidence to communicate effectively in English."
If language is a barrier for some of your employees, I have no doubt that Premiere Language can put together a plan to fill the gap."
"The progress we saw in our students was greater than our expectations. We highly recommend Premiere Language for your English instructional needs."
"Chris has helped us maintain and in some areas build our language program. His dedication and high standards have helped us maintain our dedication to our internal talent."
"Premiere English was great because they took the time to understand the needs of our company and our employees."
"The classes were really engaging and helped me to cultivate a richer understanding of English from a current events & cultural perspective."—
"Chris would always get it done, find a solution, and everyone involved would feel happy with the outcome.  I highly recommend Premiere, and anything else he is involved in."
"While teaching for Chris and Premiere I loved waking up each day to go to work knowing that both my clients and the company who contracted me had the same goals and dreams."
"I've always been glad to attend the classes, I found the teachers very well prepared, professional, and punctual."
"I learned so much in so little time that I was surprised when we reviewed all the things she (Mary) taught me."
"Premiere Language allowed me the freedom to tailor the course specifically to the unique needs of the student, optimizing student progress."
"The courses did an excellent job of reinforcing my existing knowledge of Spanish and introducing new concepts. The biggest help to me was the emphasis on conversational Spanish."
"When I went to México and had to put what I had learned into practice, I found the adjustment period to be surprisingly short and received many compliments on my speaking ability."
"I found the administration and day-to-day management at Premiere English to be very professional and efficient, allowing me to devote more time to the preparation of lesson plans."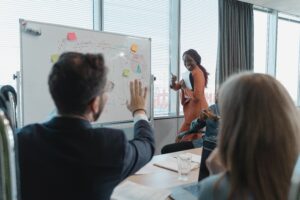 What features do the most successful English courses for business have in 2023?  Here are 8 features of successful business English learning experiences I've observed
Read More »